Amazing 360° Views of Your
for Websites, Facebook and Google Maps
Amazing 360° Views of Your
for Websites, Facebook and Google Maps
360° Photography gives the feeling of standing in the photographer's shoes by wrapping a panoramic photo around a central point in space. They can be viewed on your computer, mobile device or VR headsets by rotating the view left, right, up & down.
Choose a photo below, wait for it to load, then CLICK & DRAG to look around. You can also click the Full Screen Icon in the upper right to maximize the experience.

Sharing 360° Photos on Facebook is as Easy as Just Adding a Photo.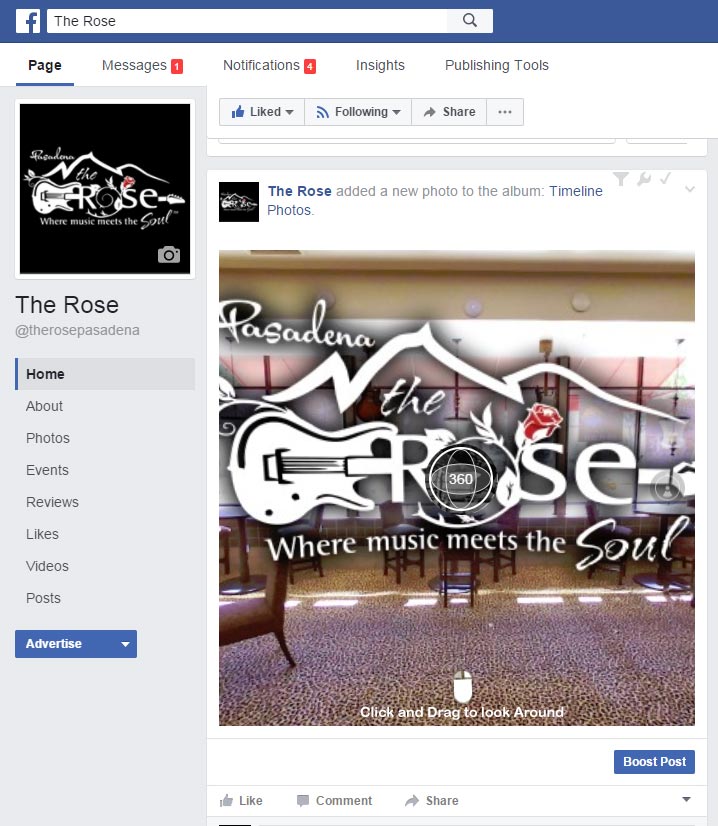 Connector.

Improve your Stats

Engage followers and gain "Likes"

Connector.

Show Your Buiness

Let facebook users view your business like they were standing there.

Connector.

Hold Contests

Hide something in the 360° Photo and see who can find it first with a clue.

Connector.

360° Video Walkthrough

Posts 360° video of a Walk & Talk about your store via YouTube
---
Everybody Loves New Tech… Surprise Them with a "New" View of Your Store in 360°.
It will automatically be displayed in a nice viewer that people can click and drag to move around, or just spin around with thier phone in thier hands.

Share 360° Video on YouTube & Post it Anywhere.
Like any other video , just upload it to your account, and You Tube will automatically recognize it as a 4k 360° Video. Then just share it on your favorite platform or get the embed code to paste it on your site.
The video above was shot taking one photo every 2 1/2 hours. The bright glow behind you is the lights from Los Angeles.

360° Photos can be embedded into your website.
We will work with you to provide custom code to add a 360° photo to your own website.
Also, several 360° Photos can be linked together to form a tour.
Click the image below and look for small black icon in the photos to move to the next location.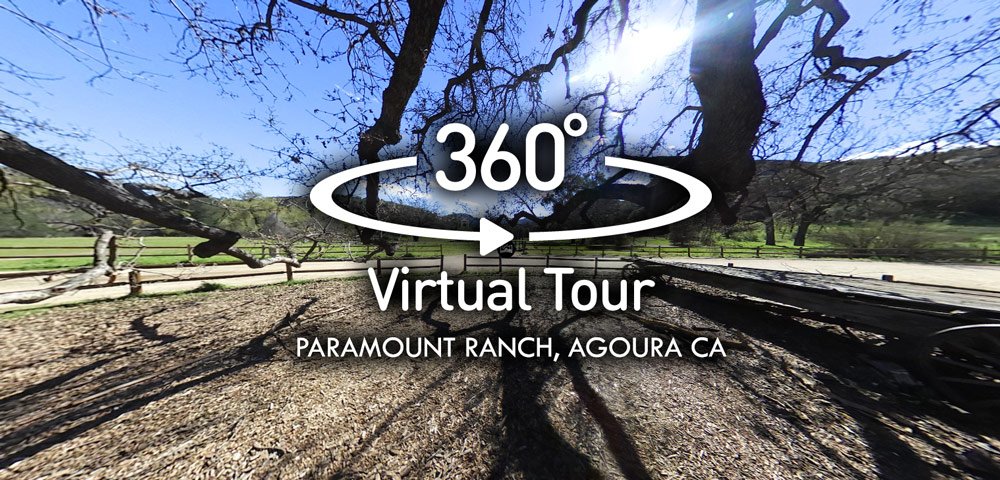 Another Way to enhance and display 360° Photos is to use the www.Kuula.co… All of the gallery photos on this site are hosted by Kuula.
Get a FREE account at www.Kuula.co
Visit them below.

Contact Us
If you have any questions or comments… Please contact us with the form below, email us or give us a call.
We would be happy to hear from you!